KADAVAR at The Chapel
$20 adv / $25 door
"Dost fear, my dear? The moon shines bright:
Hurrah! The dead ride fast by night!"
Do you remember the final scene of "The Fearless Vampire Killers"? The one with dozing Professor Abronsius in his coach, unaware of what he's bringing back with him from the east? 50 years on, KADAVAR did the exact same thing. They ventured east – and brought something with them: A gothic horror story turned doom rock. With a decidedly morbid turn, Europe's hardest working rock band unearth their dark and twisted roots, once and for all defining their unique brand of retro rock, doom and proto metal.
Aptly entitled "For The Dead Travel Fast" after German gothic poet Gottfried August Bürger, their doomed fifth record is a perilous journey into the land of the dead, a foray into the bleakest corners of our minds. A heavy, slow-paced, throbbing force of guitar, bass and drums, preciously enriched by spooky synths and a brooding narrative reminiscent of the Victorian death-cult. Beware, this is KADAVAR gone pitch-black! "Old horror soundtracks and Werner Herzog's 'Dracula' had a huge impact on this album", drumming maniac Tiger states. Think Hawkwind with old Pink Floyd melodies, eerily sung to you from the grave by guitarist/vocalist Lupus.
https://www.facebook.com/KadavarOfficial/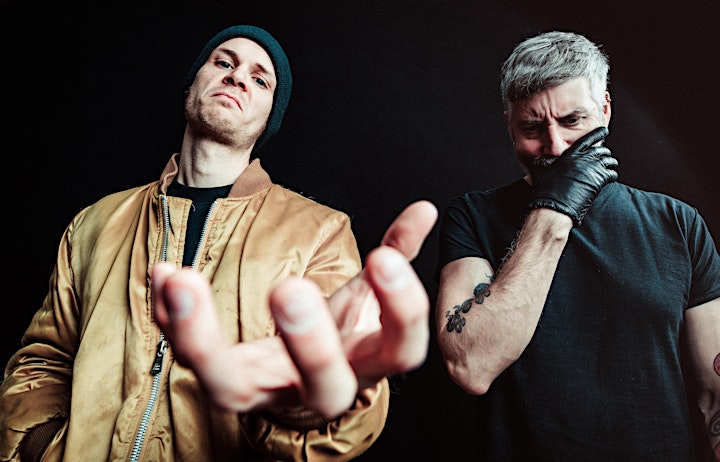 Ever since their inception in 2013 and the release of their first album in 2014, the band has been recognized as one of the hardest working in the German extreme metal underground. Melting the most sinister elements of styles like black metal, doom and punk, representing unfiltered pure primal rage, MANTAR have proven to be one of a kind. Their extremely intense live shows have been seen all over the world and blown away unaware audiences with their extremely tight and brutal performances. MANTAR is pure evil elemental force captured by only two uber passionate artists that strife for ultimate raw sonic power.

https://www.facebook.com/MantarBand

Venue Information:
The Chapel
777 Valencia St
San Francisco, CA, 94110