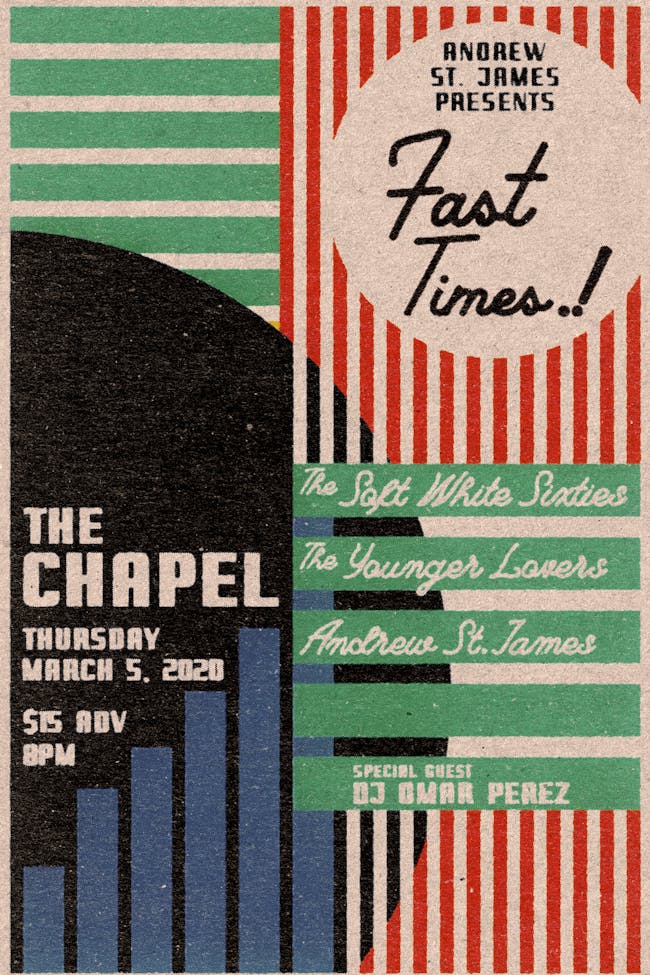 Andrew St. James Presents
FAST TIMES.! with The Soft White Sixties
The Younger Lovers, Andrew St James, DJ Omar Perez
$15.00
Tickets At The Door
FAST TIMES.! with The Soft White Sixties at The Chapel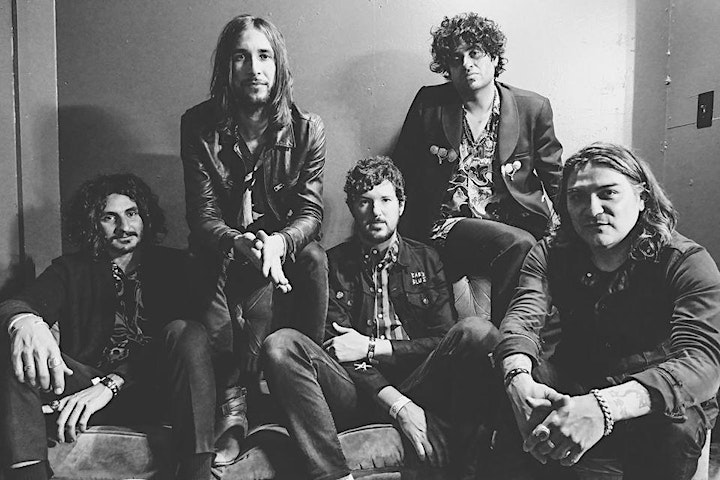 Alta California, the new bilingual album by The Soft White Sixties, finds the Los Angeles 5-piece expanding upon their contemporary concoction of rock 'n' roll and soul while also exploring some of their most relevant lyrical content to date (in both English and Spanish).
Produced by Elijah Thomson (Father John Misty, Delta Spirit, Richard Swift), Alta California was written and recorded at New Monkey Studio, a room formerly owned by Elliott Smith, over the course of several sessions that began on Election Night 2016. Lead singer Octavio Genera — a first generation Mexican-American who grew up in a bilingual Spanish/English family – always wondered what it would be like to sing in Spanish, it just didn't occur to him to try it professionally, and he wasn't sure there was space for it within the band. "Speaking and singing in a language are two different things," says Genera. "There was a feeling of joy and passion when I sang these songs in Spanish that I wasn't expecting. And then hearing the songs back — it was right."
The sweaty, gyrating energy of their live show has garnered praise from Rolling Stone, Paste Magazine, and LA Weekly over the years and landed them on club and festival bills like Outside Lands, BottleRock, and SXSW, sharing the stage with the likes of The Hives, Rival Sons, The Flaming Lips, and Paul McCartney. But this time around, it all glimmers with a subtle lysergic sheen, thanks in part to Thomson's influence. "Eli was a big proponent of making the studio feel like 2am on a Saturday night at all hours of the day," multi-instrumentalist Aaron Eisenberg explains. "Certain songs called for certain states of mind and sobriety generally didn't factor into the equation."
The band felt it would be irresponsible to develop lyrical content that ignored the inescapable global climate developing literally while the tape was rolling. New territory was explored, as observations on the despair of the American Dream ('Reaganomixxx'), immigration ('Brick by Brick'), gentrification ('I Still Love You, San Francisco'), paradigm shifts ('Teen Wolves'), generational and ideological gaps and what happens when one generation begins to the feel the inevitable changing of the guard crept its way onto the record.
Packed with deep, thunderous grooves from the rhythm section of Joey Bustos and Ryan Noble, squealing fuzz guitars and roaring analog synths courtesy of multi-instrumentalists Aaron Eisenberg and Rob Fidel, and the signature soulful rasp of lead vocalist Octavio Genera, Alta California is an honest snapshot of a modern rock band in their prime.
http://thesoftwhitesixties.com/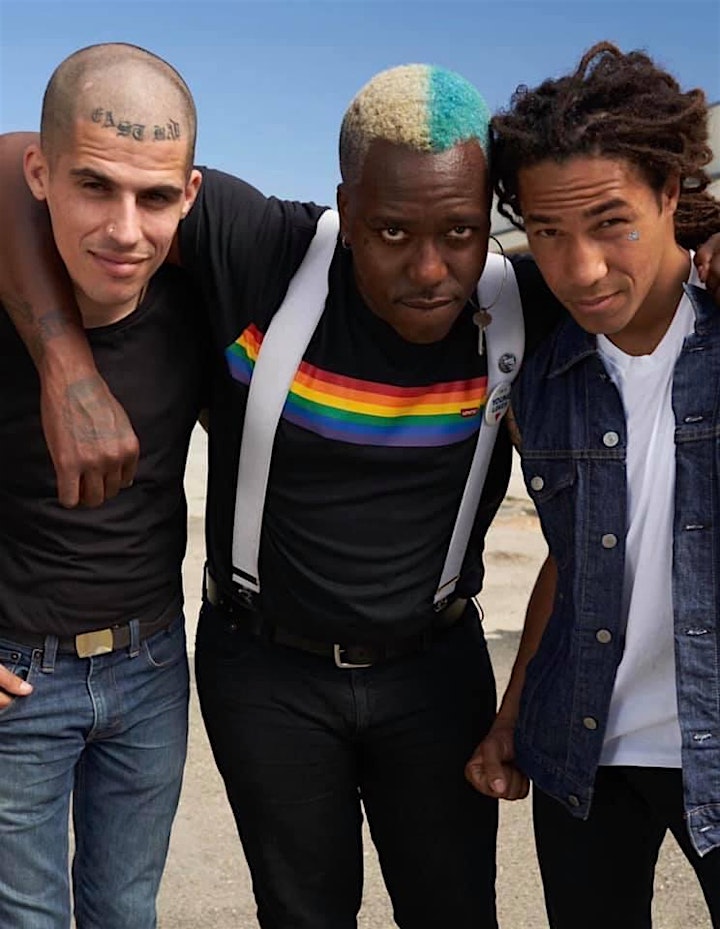 The Younger Lovers started in 2003 as the bedroom demo project of Brontez Purnell-Purnell (a punk and rock n roll aficionado since his early teens) moved to the Bay Area in the wee hours of the 2000's to become an aspiring dancer, writer, as well as musician. The sound of The Younger Lovers takes a foot hold from Purnell's equal love of all melody based rock forms -indie, Blues, garage, surf, riot-grrrl, soul and punk- all distilling into a singularity of sound that is as unique as it is audacious. Purnell joined the ranks of punk/electro-clash/riot-rrrrl band Gravy Train!!! And toured alongside Le Tigre, Jr.Sr., ESG and a host of other influential bands. He is from 3 generations of blues musicians and developed a love for guitar from his Grand Uncle J.J Malone who moved from Alabama to Oakland in the 60's and went to be an executive for the famous Fantasy/ Galaxy Records in Berkeley as well as worked alongside Etta James, Creedence Clearwater Revival, Al Green, and Big Mama Thornton to name a few. After being disillusioned with the electronic scene Purnell returned to rock n roll self recoding all the tracks for the first 3 Younger Lovers Lp's (Newest Romantic-2008, Rock Flawless-2011, + Sugar In My Pocket-2013). 2017's "Young Brothers LP" is a pointed departure from original releases marking the first time Purnell has recorded with band mates Rich Gutierrez and Ezra Rabin- (now with Sean Tevis switching out Gutierrez on drums). With power and sonic clarity The Younger Lovers outline their musical mission: 1.) annihilate all status quo rock n roll 2.) hug and dance at shows more and 3.) make a rock n roll love potion for all Earth's people.
https://www.facebook.com/pages/category/Musician-Band/The-Younger-Lovers-112951778790417/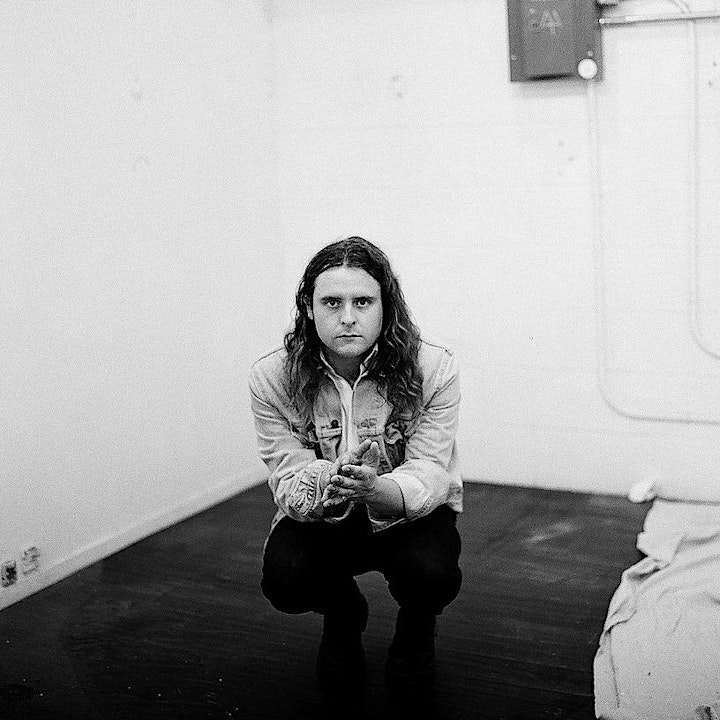 "When people ask what's going on with the San Francisco music scene, point them in the general direction of Andrew St. James." – Aidin Vaziri, San Francisco Chroncle

Andrew St. James was born the accidental child of The Rolling Stones' tour caterers. After riding the Voodoo Lounge Tour in utero, he was born somewhere in Northern California, and taken in by a family of political lobbyists in San Francisco. Considered a vocal prodigy, St. James developed an early interest in baroque classical music, touring internationally in choirs and by age 11 was singing for the San Francisco Opera. Following the death of his biological father, St. James, then 16, recorded a solo album with a handheld recorder while hitchhiking the Pacific Northwest. The recordings found their way to veteran Bay Area producer Jim Greer (Foster The People, Galactic, Geographer), who in turn began working with St. James on his first proper release. Doldrums, recorded during his senior year of high school, was released September 2013 to critical acclaim.

After briefly attending college on the east coast, St James headed back to California on a motorcycle where he joined Greer to record his second LP The Shakes, released in 2014, which according to Pittsburg In Tune "cements St. James' status as one of the most promising young artists around." Followed by several years of touring he eventually landed in Los Angeles where he capitalized on his talent as a songwriter and started collaborating with some of LA's larger acts such as Cold War Kids and Mark Foster.

Born out of time visiting and creating in Los Angeles, The Big Ole Veronica Apology Record, released in 2017, is a commentary on flat mass culture, American indifference, and a self-expressed "millennial malaise." Despite its subversive undertones, "The Apology Record" is an upbeat collection of songs the Bay Bridged refers to as "lyrically charged folk-pop […] with gorgeous harmonies, indelible hooks and an infectious high energy."

Andrew St. James currently lives in San Francisco, where he continues working with long-time producer Jim Greer. His latest release, Liberation Music.! For Boring People was recorded in November of 2016. Written in the aftermath of the presidential election, the songs are an exploration of national tension and personal turmoil.

Liberation Music offers exactly what music needs right now: a voice for those cerebral members of the new generation, out there hiding in plain sight, observing and relating on the level we should all expect from our troubadours. St. James's lyrical subversion and musical vulnerability explores just that, revealing the very core social values and personal ambitions of today. "Boring People" is about all of us, how we are brainwashed by the media, having to work ten times harder to keep up with the onslaught," says St James. Filled with catchy singles such as I'm Ready, Inside The Mess You Made, and the gorgeous Forever Waiting, Forever There, his sly look on life translates onto this record. If "Liberation Music" could be best summed up in a lyric, it would be from the records breezy pop song, Inside A Wonderful Mind: "While you were looking for the answers, I was looking at the dancer..."

https://www.andrewstjames.com/

Venue Information:
The Chapel
777 Valencia St
San Francisco, CA, 94110