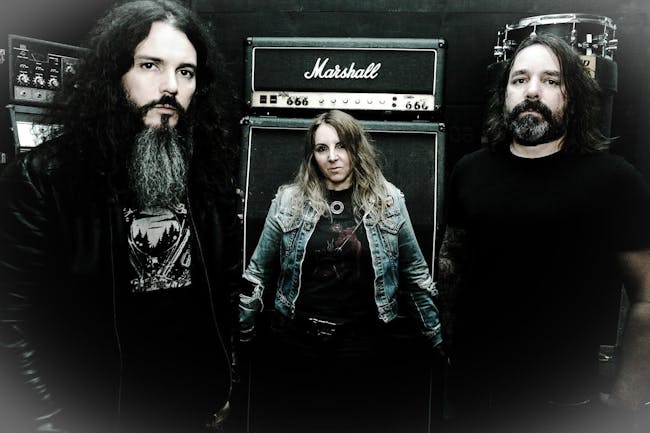 $18 adv / $20 door
For as loud as their riffs and roars are, Acid King's legacy is as unassuming as it is enduring, casting a quiet shadow over the underground for over two decades.
Bathed in distortion and baptized in a plume of smoke, the Bay Area trio—Lori S. [vocals, guitars], Joey Osborne [drums], and Mark Lamb [bass]—re-emerged with their first offering in a decade, Middle of Nowhere Center of Everywhere. Receiving widespread critical acclaim, tastemakers such as Noisey, Blabbermouth, Invisible Oranges, Ultimate Guitar, and New Noise lauded the album. They embarked on tours of the States and Australia, appearing on festivals including Psycho Las Vegas, Erosion Fest, Desert Generator, and more as well as sharing the stage with everyone from Sleep and Down to Blue Öyster Cult, Red Fang, and YOB. The record extended a celebrated discography that encompasses three EPs and three full-lengths, namely Zoroaster [1995], Busse Woods [1999], and Acid King III [2005], carving out a foundation back in 1993. It's no surprise strains of their style infect modern luminaries such as The Sword and Kylesa, and they've earned a place in tomes like The Encyclopedia of Heavy Metal and the A to Z of Doom, Gothic & Stoner Metal.
Forever etched in the Acid King Necronomicon, Joey and Mark announced they would each begin their own respective new chapters in late 2016.
https://www.facebook.com/AcidkingSF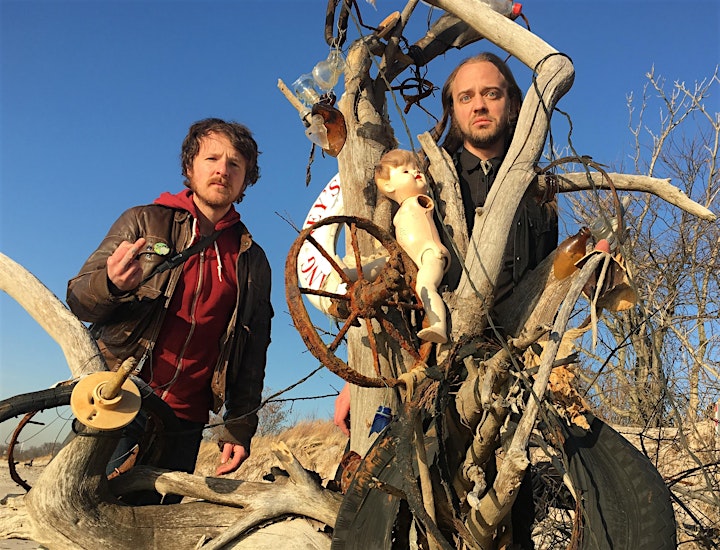 Wizard Rifle emerged from the metal groundswell of Portland Oregon in 2009 bent on annihilating the complacency of genre pigeonholes and throwback tropes. Their elusive sound contorts and leaps from sludgy and psychedelic, to thrash, noise and beyond, accented by vocal harmonies and shouts. On first listen, many scoff at the possibility that such a cacophony could be produced by just two band members, but seeing is believing the force that is Wizard Rifle, and skeptics become Kool-Aid guzzling disciples before the altar. Are you next?
Teaming with Nanotear Booking, Guitarist/Vocalist Max Dameron and Drummer/Vocalist Sam Ford have delivered frenzied live shows extensively across the US and Canada including appearances at SXSW, Psycho Las Vegas, Sabertooth, Hopscotch, Crucial Fest, and Musicfest NW. They have shared bills with the likes of The Melvins, High On Fire, YOB, Lightning Bolt, Nick Turner's Hawkwind, Danava, and SubRosa, and hit the road with Bongzilla, Buzzov*en, Black Cobra and Church of Misery to name a few. Their two full length releases, 2014's "Here in the Deadlights" and 2012's "Speak Loud Say Nothing" have drawn great praise and kept critics and fans on their toes. Their upcoming self-titled LP, due out this summer via Svart, pushes the boundaries even further with the aid of metal mix guru Billy Anderson at the helm of the studio. Do not miss them as they sweep the country this fall, or your friends will never let you forget that you royally fucked up.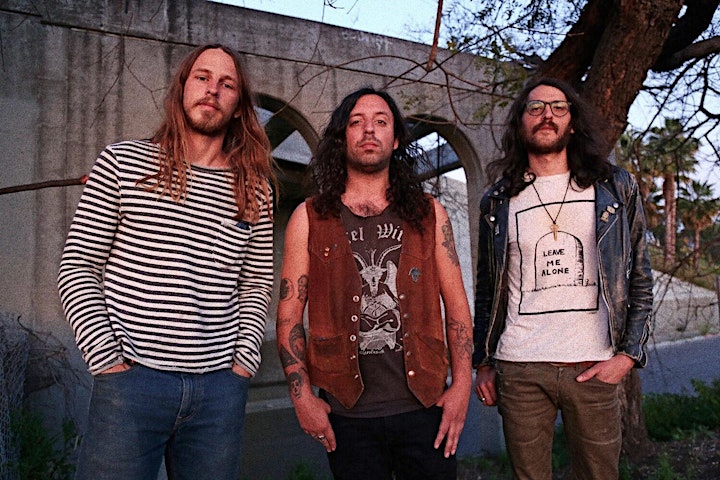 Imagine if Incesticide era Nirvana were crossed with Static Age era Misfits. You'd have sinister low budget horror rock with a visceral, twisted weirdness and bludgeoning riffs. Some might call it nightmarish, we call it Warish.

Warish is a very newly minted SoCal trio formed in early 2018 that has wasted no time making its presence known. The band formed when guitarist/vocalist Riley Hawk and drummer Bruce McDonnell decided they wanted to try their hand at something more distinct than they'd done previously.

"We wanted to do simpler riffs and a fun live show," Riley explains. "A little more punk, a little bit of grunge… a little evil-ish."

Their sound takes cues from a variety of cool underground sounds and twists it all into an energetic and exciting fist to the face of dark fury. Hawk's effect-laden vocals hearken to early Butthole Surfers and David Yow's tortured caterwaul in Scratch Acid. The guitars are heavy and powerful, though decidedly not straightforward cookie cutter punk; more like Cobain's and Buzz Osbourne's wiry contortions. The rhythms bash and pummel right through it all with aggressive force ensuring that nothing gets overly complicated and the horrors keep coming throughout the 5-track, 11-minute debut.

Venue Information:
The Chapel
777 Valencia St
San Francisco, CA, 94110